Articles Environment and Sustainable Development Manager's Day
This year's (8th) Environment and Sustainable Development Manager's Day for South-Eastern Europe passes with great interest. The seminar organizers were the Bulgaria section of the Association for Sustainable Development and Environmental Protection (VNU), with the support of INNO-CON and Ekomax companies. Under the motto "Management of the carbon footprint - strategy and practice", the event gathered on 27.10.2022 in Sofia both environmental management managers from the industry, and representatives of the state administration and experts, offering them an opportunity for an active exchange of knowledge and experience in the issues of greenhouse gas emissions management, carbon neutrality, climate change, the green deal, the sustainable finance taxonomy, and the role of certification bodies in these processes.
The forum was opened by Eng. Heiko Schmidt, coordinator of VNU for Southeast Europe and manager of DQS Bulgaria, who emphasized the activities of the Association and presented the future challenges in the certification activity.
With her extensive practical experience as a lead auditor, Eng. Svoboda Schmidt, presented the tools, mechanisms and formats for inventorying, reporting and verifying greenhouse gas emissions through the verifier's perspective. The topic was supplemented by Ms. Evgenia Dimitrova and Mr. Doychin Todorov, auditors at DQS Bulgaria, who emphasized the important role of certification bodies in carbon balance verification.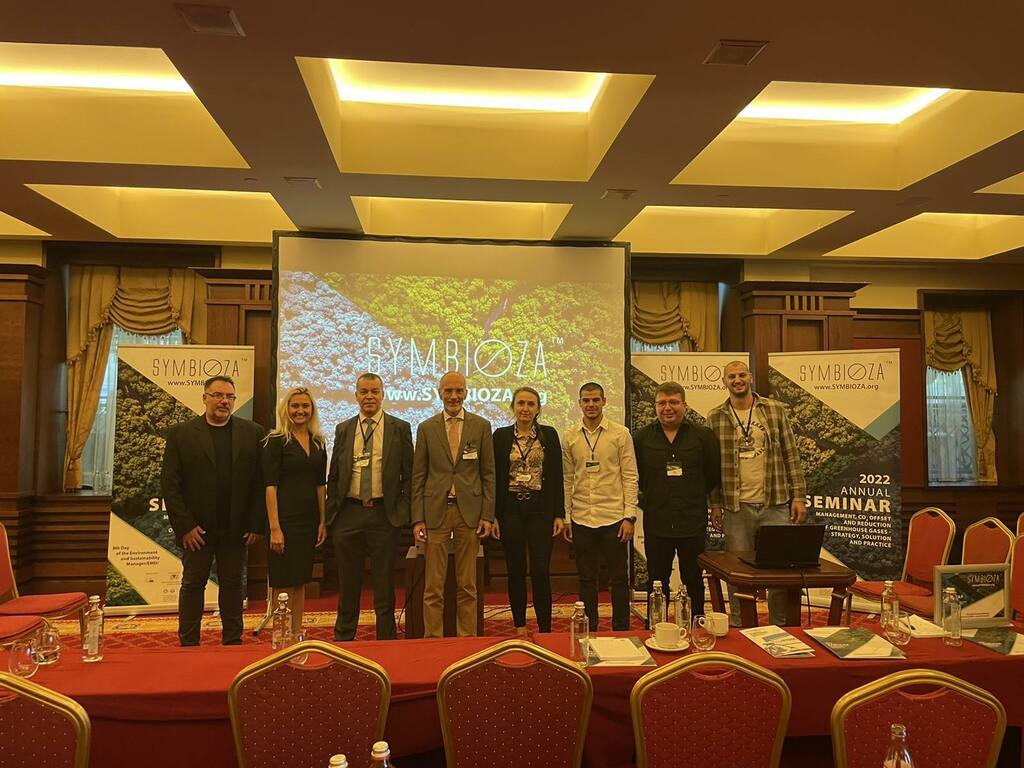 Interest was aroused by the presentation of the possibility of online-based solutions supporting the fight against climate change through environmental accountability and CO2 offset through the platform www.SYMBIOZA.org, presented by Mr. Hristian Hristov (NGO Symbioza), Assoc. Prof. Svetoslav Anev (University of Forestry) and Mr. Ivelin Ivanov - manager of the Varna software company Wollow.
The software company representative detailed their plans to develop a software solution for self-auditing CO2 offset. To use online based solutions for the so-called "self-auditing" by filling in questionnaires developed by established auditors, which self-auditing in a minimum period of time will give a relatively accurate estimate of the carbon footprint of a company, affiliate, product or service, while ensuring discretion. Wollow has extensive experience in developing specialized software solutions over the years, including developing a similar carbon calculator for an Australian mobile operator.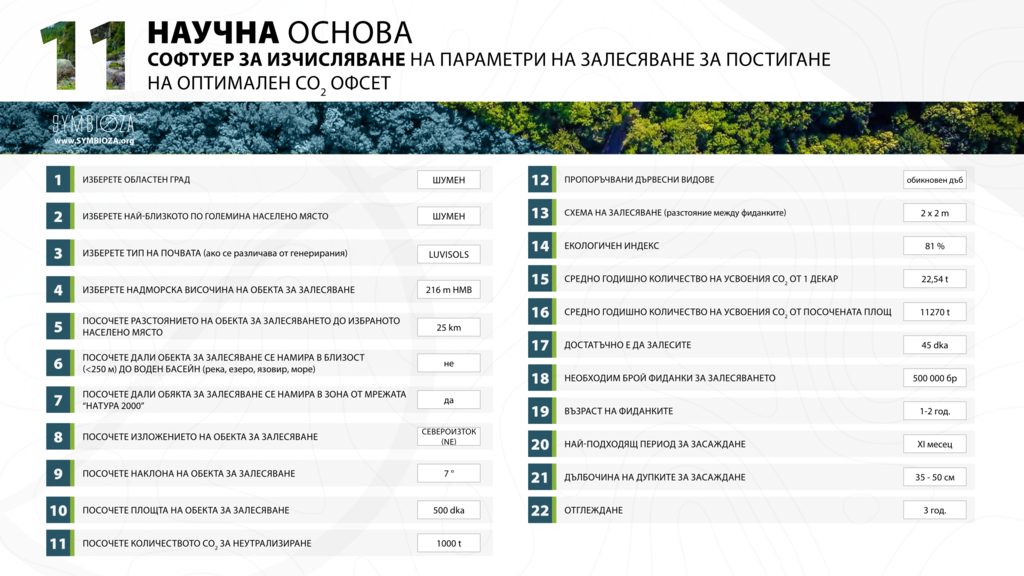 Climate change, the green deal and the taxonomy for sustainable finance as a basis for accelerated economic growth of the European Union were discussed in detail in the report of Mr. Georgi Stefanov - climate policy expert.